Automatic Golf Ball Inspection Machine
Strategic Automation has developed the world's first fully automatic golf ball inspection machine capable of matching the precision of the human eye. This machine is designed to inspect various cosmetic defects in finished or unprinted golf balls. It has an operating rate of 35 balls per minute and can sort balls according to the type of defect found. A four-station sequential operation allows for the detection of defects down to .003 inch square. It is easily trained to inspect different products and dimple patterns. Once it is trained, an operator just selects a ball from a list and it is ready to run, unattended, as long as a supply of balls is presented to it. Defects are clearly displayed on the operator interface screen and the level of quality can be set to be as discerning as necessary. Contact Strategic Automation for a demonstration of the revolutionary new machine.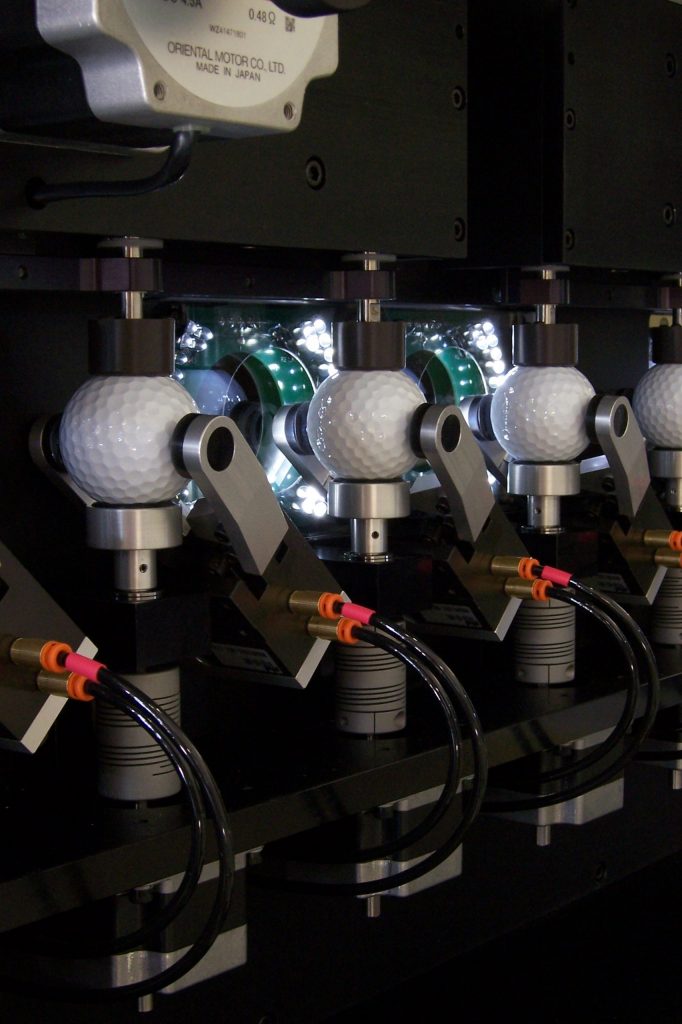 Increase Operator Productivity
The machine can inspect 1300 dozen balls in a single shift
Maintain Consistency
The machine maintains a consistent quality standard.
Minimize Dust Contamination
Cameras and lighting are fully enclosed to minimize dust contamination.
Specifications:
Operating Rate
30 balls/min (typical)

Resolution
.003 in.

Inspection Image
550 x 550 pixels, 256 gray levels

Number of Cameras
3

Printed Poles That Can Be Inspected
4

Compatibility
1.680 dia. Ball, most colors

Power requirements
120V, 1ph, 50/60 Hz, 7 amps

Air requirements
0.6 cfm at 90 psi

Dimensions
75H x 92W x 32D inches

Weight
850 lbs

Warranty
1 year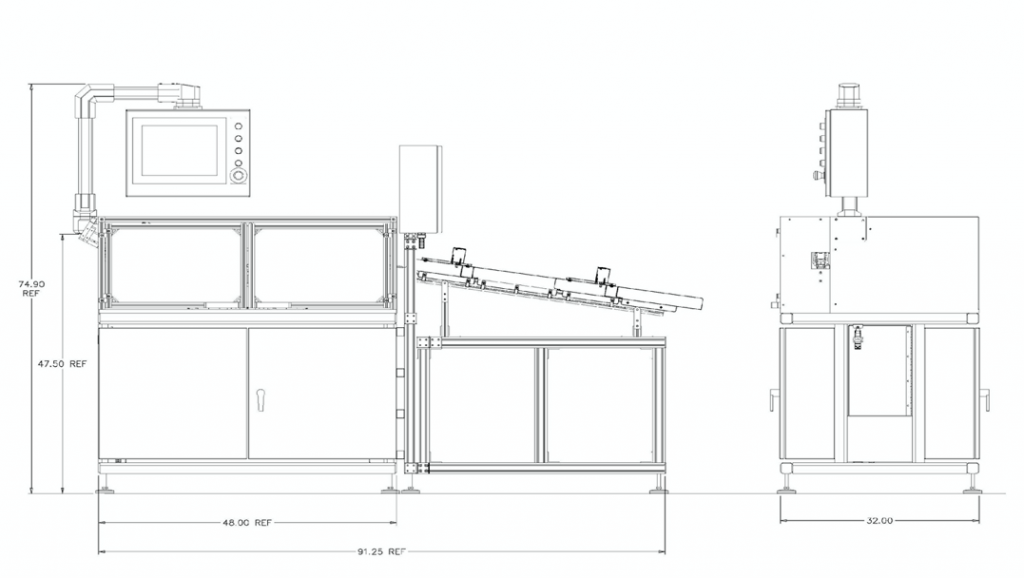 See the Sentry XR in action!